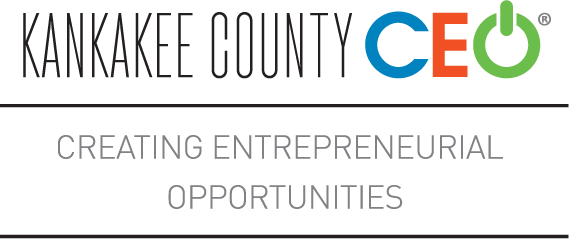 Supporting the vision of enhancing the quality of life in Kankakee and Iroquois Counties, the Community Foundation aimed to bring the Creating Entrepreneurial Opportunities (CEO) program to the community. Led by John Keigher and Nicole Smolkovich, the steering committee was formed to bring this vison to life. Through the support of the Communityworks Fund and direction from it's Board of Directors, Kankakee County CEO was formed. Partnered with Midland Institute and community members, the Kankakee County CEO program will launch in four Kankakee County high schools in August of 2023. This program is a revolutionary concept in entrepreneurship education as a community-driven model bringing schools and businesses together to transform students into the community's business and thought leaders of tomorrow. Investors across Kankakee County have chosen to support this program. Students will spend the first hour of their school day traveling to local businesses, learning the business model and creating their own microbusiness. With their proceeds, they will then individually start their own businesses to sell products or services to the community at the CEO Trade Show. As a community, we can empower the next generation, develop the future workforce, build more businesses and experience ongoing economic development here in our hometowns.
Kankakee County CEO will host it's first class in August 2023.
Interested in contributing to the Kankakee County CEO Program?
To become an impact investor, an organization or individual can make a one time donation of $5,000 which will help support facilitator salory and other business expenses for students related to the program.
Impact Investors
Barry & Gayle Huebner
J Jeffers & Co.
Nicor Gas
Investors in the Kankakee County CEO Program pledge $1,000 each year for three years. Having these community partners ensure the program is sustainable for upcoming classes.
Investors
A.N. Webber, Inc.
Ascension Saint Mary
BEAR Construction
Brandon Casey's Comfort Crew
Community Foundation of Kankakee River Valley
Converging Networks Group, Inc.
CSL Behring
Dennis J. Smith Legacy Foundation
Economic Alliance of Kankakee County
Edmund Allen Lumber Company
First Trust Bank
Haigh Quarry
Horton Group
Illinois Rep. Jackie Haas
Illinois Senator Patrick Joyce
Iroquois Federal
Johnsonville / Momence Packing
Kankakee County Chamber of Commerce
LN Engineering LLC
McColly Bennett Commercial Advantage
Midland States Bank
Monica Pizano - REMAX
National Bank of St. Anne & Manteno
Nucor - Kankakee
Nugent Curtis Real Estate
Pathfinder
Piggush Engineering
Scanlon Excavating
Silva International
SKDO CPAs & Advisors
Spectrum Insurance Group
State Bank of Herscher
Van Drunen Farms
Vince Clark - State Farm
Individual Investors
John & Shanon Keigher
Mark & Sheila Carter
Warren & Sharon Ouwenga
A donation to Kankakee County CEO of any size is always appreciated. Those making a one time donation of any size become a Friend of CEO and contribute to program expenses such as traveling expenses for the facilitor and/or students, professional wear for sudents in need, and any unforseen expenses that may occur to assist students in their CEO journey.
Friends of CEO
Adam Elroy - Edward Jones
Aqua Illinois
Kankakee Alderman Michael O'Brien
Mariah Vail
Meijer
Peoples Bank of Kankakee County
Ruder Electric
Ryan-Reum Insurance Agency