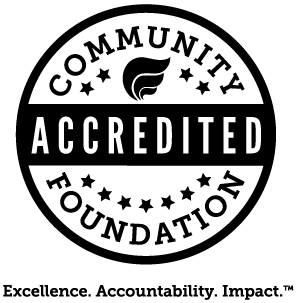 We meet the highest standards for local giving.
From governance to policies, operations to grantmaking, we have met or exceeded the most rigorous benchmarks in philanthropy.
We're here to stay.

When it comes to doing good in Kankakee & Iroquois Counties, you can trust us.
We're nationally recognized as an organizations that is well positioned to enhance the quality of life in Kankakee & Iroquois Counties today and for future generations.
Look for the Seal. It indicates our commitment to excellence and accountability.
Whatever your cause, from education to the environment, we'll work with you to make Kankakee & Iroquois Counties stronger.

We take transparency seriously.
If you have questions about our grantmaking, policies or financial procedures, just ask.
Transparency goes far beyond our annual IRS report.
National Standards ensure that we are following sound polices and responsible practices.

Let's continue to work together.
Compliance with National Standards is not mandatory. We choose to go above and beyond so you can meet your goals and contribute to the good of Kankakee & Iroquois Counties.
We provide a flexible, customized approach to meeting the pressing needs of our community.